Consumer investment apps have been around for quite some time now. Whether it's robo advisors such as Betterment or stock trading apps like Robinhood. However I'm wondering if the market for consumer investment apps is not going to accelerate in the years to come due to several market forces.
The first one is market education. The topic of "investment", whether it's in public stocks or crypto assets, has become mainstream. From mainstream media, to the increasing number of athletes, actors and other public figures who are openly speaking about their investment activities, more and more people are getting familiar with the concept of generating revenue not only through their salary but also through personal investments.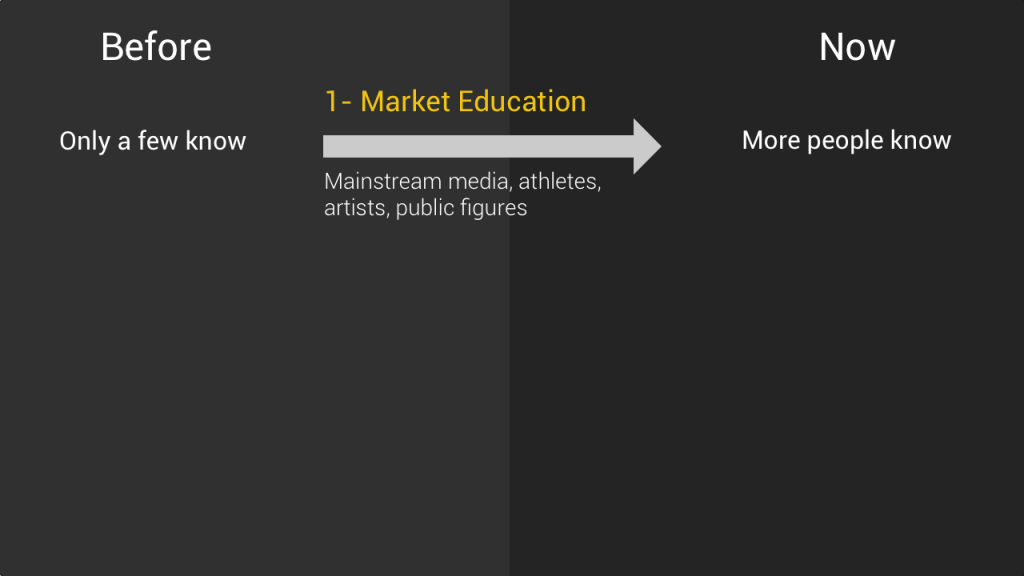 The second market force is social media. Social media has profoundly changed the media landscape, but it is also changing the financial sector by making investing a community activity. On Reddit, Twitter or Discord you can find plenty of communities discussing investment strategies and actually impacting the market. Like the famous Wall Street bets Reddit forum. The impact of social media is huge here.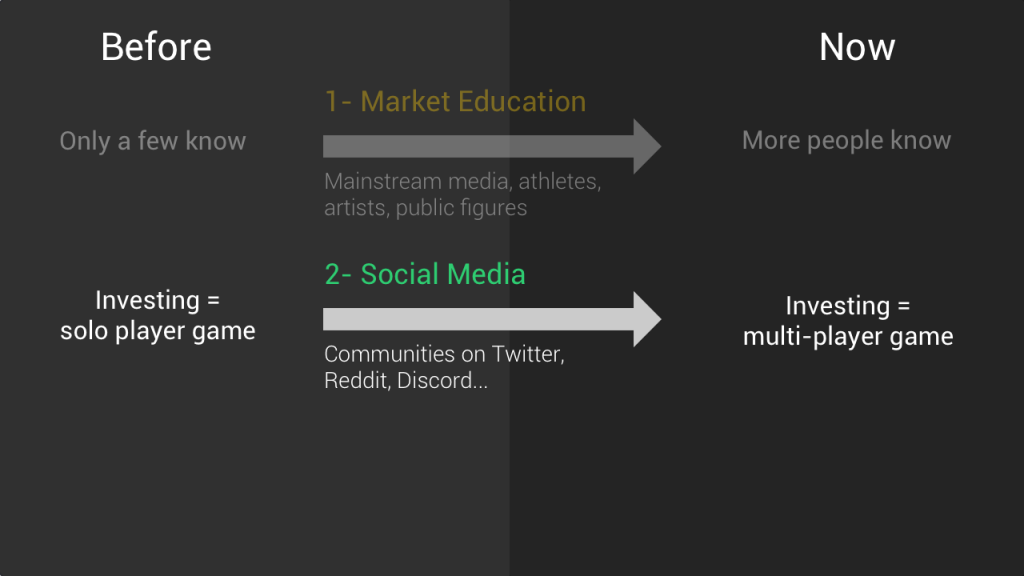 The third market force is the increasing number of financial assets available to individuals. Traditionally, the investment options available for a normal person were quite limited. Even investing in public stocks was not so easy prior to apps such as Robinhood. But the landscape is changing and investing becomes increasingly frictionless and people also have more and more options available. Whether it's new assets such as crypto, the democratization of existing asset classes such as private company shares or the ability for individuals to invest in various syndicates and become "LPs", the trend is toward more and more financial assets available.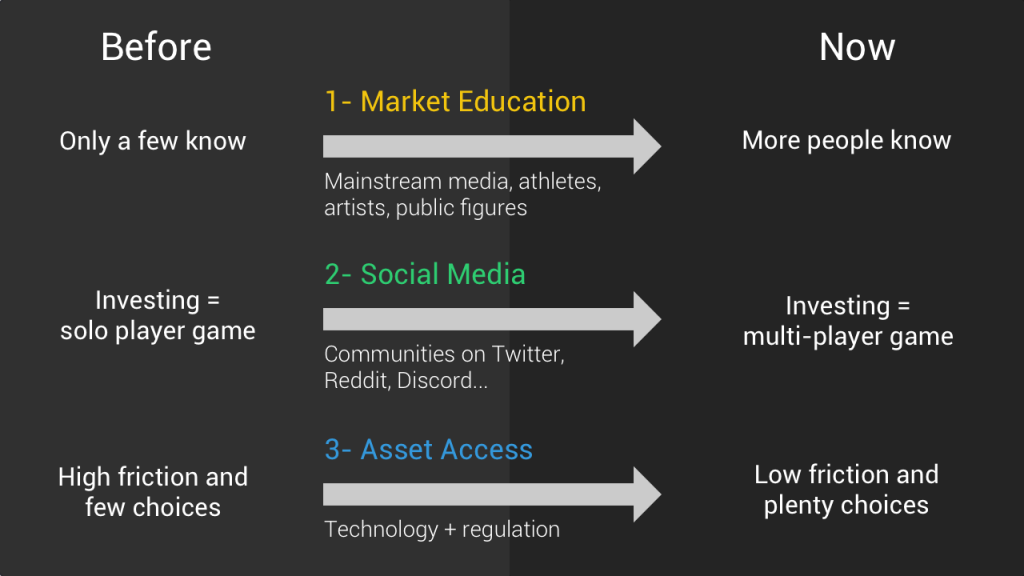 When you step back and look at our history the past 100 years, a major macro trend has been the financialization of our economies. It is possible that this trend will eventually come to an end, but in the current environment, since it's in financial markets that most wealth is created, it's logical that more and more people want to benefit from it. And this is something that you see with the increasing number of startups building consumer investment apps.
Obviously it also raises several important ethical questions ranging from the danger of gamifying the investing experience, to the protection of consumers or the access of these new vehicles to underserved communities. Because let's be honest, if the market education is getting better, the vast, vast majority of people who actually invest even a small amount of money, are privileged people like me. The topic of inclusion is key here if we don't want to increase even more inequalities in our society.
Use case: Finary: The Discord for consumer investing

🏬 Company
Pitch: Finary is a chat platform for investing communities. Think of a Discord or Slack, but with features dedicated to discussing and monitoring your personal investments (stocks, crypto…).
Category: #Consumer- #Investing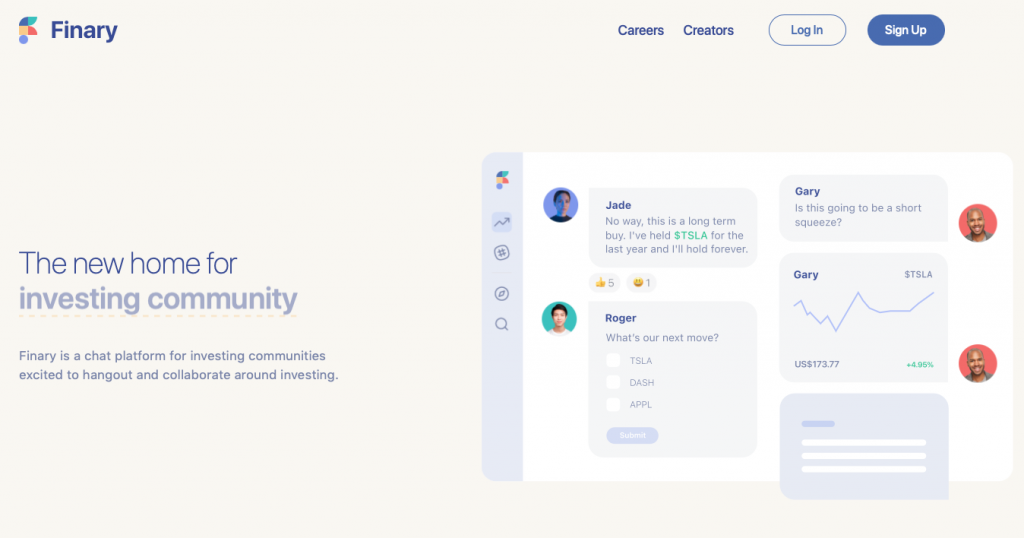 🩺Pain Point
The bet of Finary is to become what Discord is for gamers: a place where people gather around a common interest (investing) to discuss and share their passion. As with many consumer apps, it's hard to know if there's a real need for a dedicated chat app.
👫Value props & Persona
Finary targets two types of persona:
People already familiar with the world of investing who want to participate in investing communities.
Investing creators: people who are "investing influencers" and need tools to manage their community.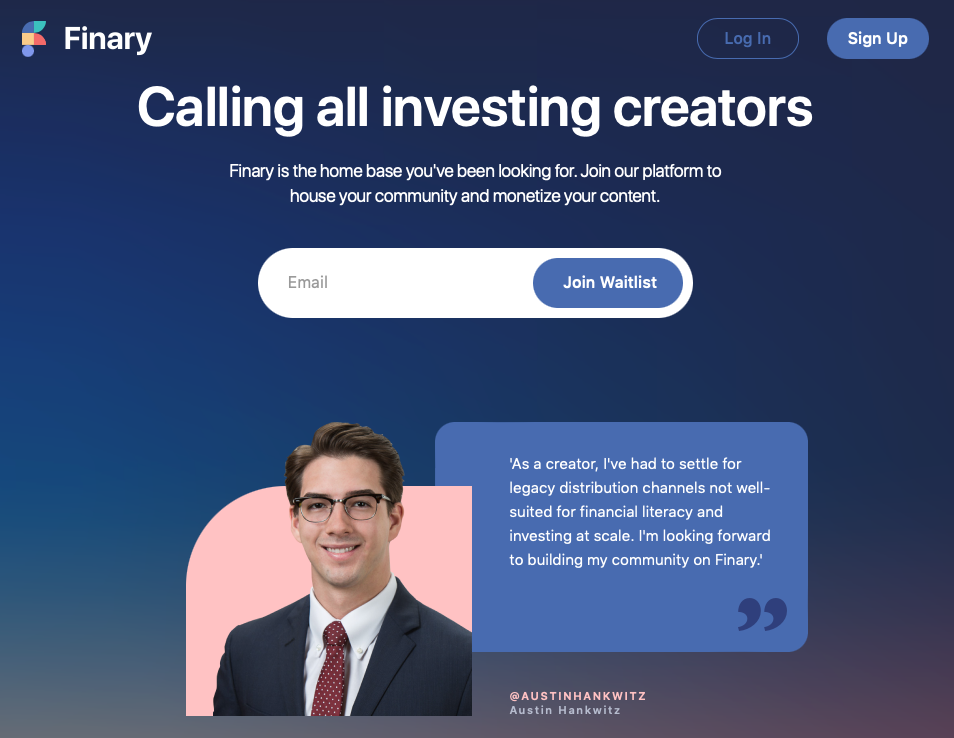 💡Differentiation
Unlike a generalist chat app like Slack/Discord, Finary offers specific features for investing:
Integration with the major brokers (Robinhood, Coinbase)
Discovery features to find new communities & assets
Monitoring features to follow the evolution of your portfolio
💵 F(o)unding
The company was founded in 2020, is part of the W21 YC cohort and has raised $3.3M.